Design Team
Our Passion, Inspired by You.
Design is about telling a story, wrapping the viewer in colors, textures and combinations that awaken their senses and set a distinct mood. That's why your home should tell the ultimate story, serving as an extension of who you are and all that you value.
At DeWitt Designs, we're a team of design storytellers who create beautiful, functional spaces that balance stunning design with comfort, warmth and intimacy. We take time to meet with clients to talk about goals for their space, then personally look at each client's photos, memorabilia and collections to add personality and authenticity. These touches are essential to our design process and make sure each space is infused with personality and meaning.
Whether your home is the cornerstone of an historic district, you're drawing up blueprints for a brand-new build, or you're opening a commercial business, you can trust the experts at DeWitt Designs to bring your ideas to life.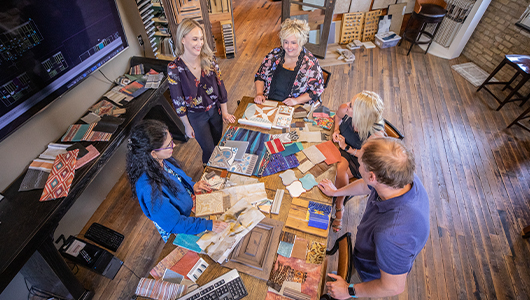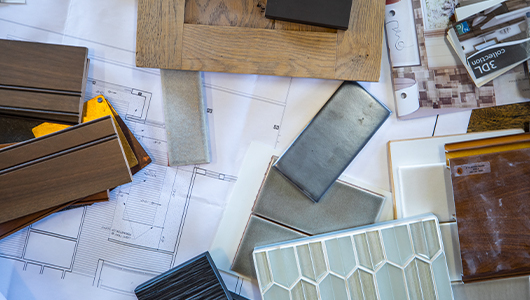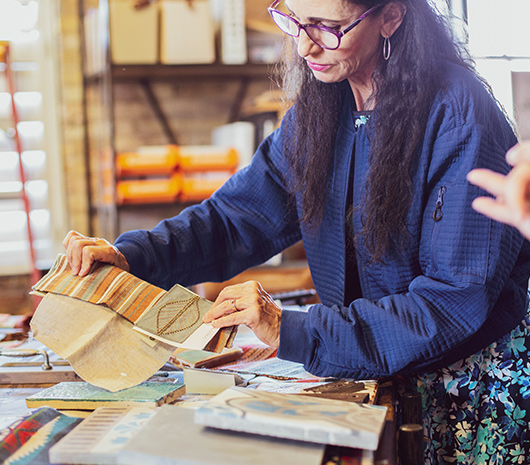 Sarah DeWitt
After gaining years of experience working in her dad's furniture store, Sarah discovered her passion for design at a very young age; in fact, her first design project was her bedroom at age 15. She soon realized her ultimate love was to see the joy of a client after she had helped make their dream home a reality. This love led Sarah to open her own design studio, which began in her garage and sun porch in Sioux Falls.
A lifelong resident of South Dakota, Sarah's inspiration has often come from the expansiveness of the outdoors. As a girl, she would spend vacations at Ghost Ranch in New Mexico, an area celebrated by Georgia O'Keeffe. It was here where she discovered her inspiration through the sunny palette and rustic edge of the Southwest. Soon her patio design studio in Sioux Falls grew into the luxury warehouse that it is today. Sarah has 25 years of experience and frequents global markets to hand select sophisticated, one-of-a-kind pieces that she curates into everything you see at DeWitt Designs.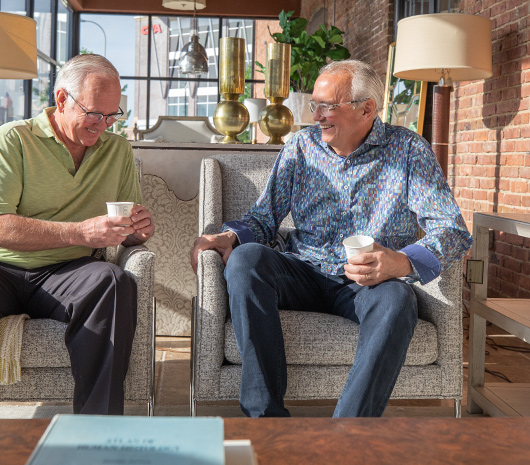 Jim DeWitt
A former manager for Sarah's dad's furniture store, Jim found his key role in the sales industry. Jim has many talents and a reputable military history outside of the design industry. He was nominated by Senator McGovern to the Military Academy, West Point, and was stationed in Ft. Hood, Texas, as a 2nd Lieutenant as well as in Wales, UK, as a captain. After a company command in the South Dakota National Guard, he retired as an LTC in the Army Reserve. Jim is now the friendly face of DeWitt Designs. Jim focuses his time developing client relationships, managing the internal team, and facilitating store operations. Jim can't wait to meet new clients when they first walk in.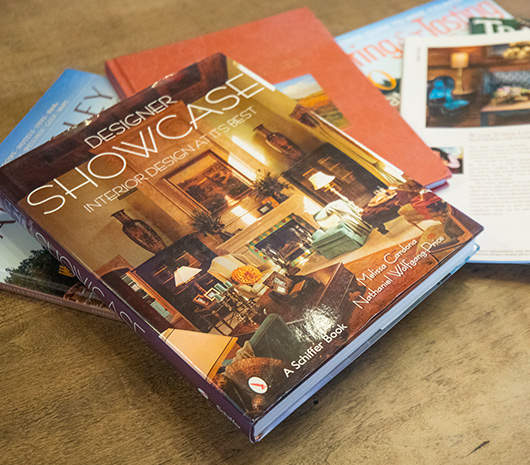 Premier Design, from Cover to Cover
Sarah's work has been globally recognized by several publications for its style, depth and sophistication. See her interior designs on the covers of Spectacular Homes of the Southwest and Designer Showcase or see her highlighted in the pages of Touring & Tasting and Traditional Home magazine.
Now let's learn about you.
Our team would love to start thinking about your next design project. Schedule an appointment or stop in for a complementary tour of our studio.